The Bloke Blog contd...
A little bit of story behind the photographs...
16 December
Weddings are great, but sometimes it's nice to try something different. So when my niece thought some photos of her horse would be nice, I was happy to oblige. Here's Lady Victoria and 'Dude' burning off some hay on Mersea beach...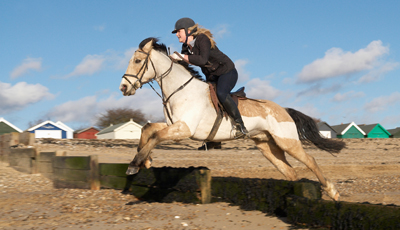 2 December
When 'The Wedding Shop' in Colchester needed some photographs for a competition, guess who they called in? Apart from the planned inside and outside shots, by good fortune a real 'bride-to-be' was trying on a dress in their superb upstairs fitting room and was happy to be included!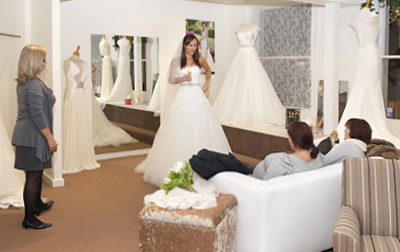 18 November
London weddings can be difficult, but it was worth doing battle with public transport to reach the massive building of County Hall recently. The wedding breakfast was held in the library which boasts wonderful views across the River Thames. The reflections over Big Ben add an unusual touch.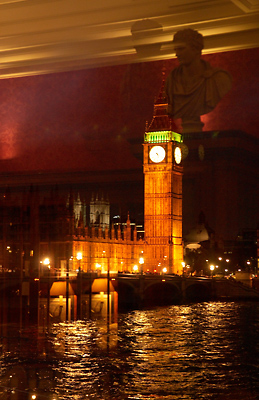 15 October
Bloke heard a lovely poem recited at Stock Brook Country Park last weekend. In fact it was so touching that he looked it up afterwards - it's called 'I Like You' by Sandol Warburg. Click to enjoy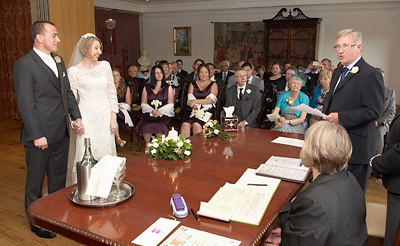 You can also buy it as a book from Amazon here.
18 September
If you're worried that your high heels might sink into the lawn during group photos, fear not. Well-prepared couple Richard and Hilary brought along a small sheet of MDF to their wedding at Priory Hall in Hadleigh. It worked perfectly and the result was a bride the correct height!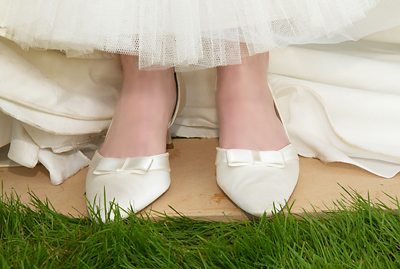 27 August
Certain guests at Sara and Mark's wedding at Combe Bank School near Sevenoaks had a surprise at the wedding breakfast... one diner on each table was handed a chef's outfit and asked to carve a joint of beef! Bloke's never seen anything like it but we all agreed it was like a scene from 'It's a Knockout!' - it was great fun and the idea worked extremely well.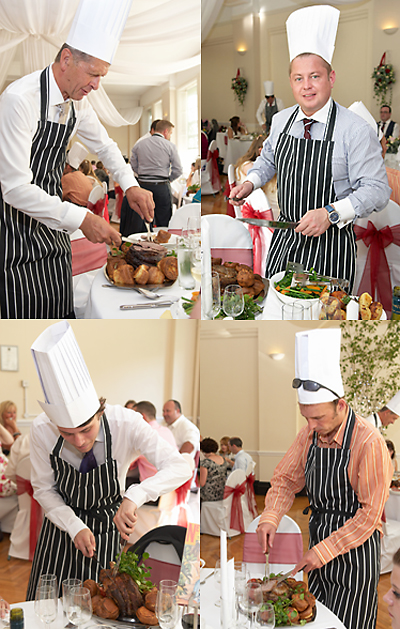 4 August
Military specialists 'Khaki Devil' paid a visit to Bloke Studios for photography of their latest theatrical collection - the entire cast of 'Dad's Army'! Great care was taken not only with the accuracy of the uniforms, but also with the props and poses which distinguish each character so well. The ones below are from the episode 'The Deadly Attachment'. Both Khaki Devil and Bloke share the same passion for detail!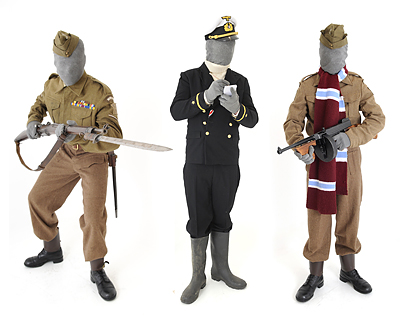 16 July
The photo below is not an obvious winner, but it was for the people in it. Alison and Peter were guests at a wedding I covered in 2010, but it wasn't until their own wedding at Lincoln's Inn last week that I learned the full story. It was the first photo ever taken of them together, and now sits in a silver frame in their house... On the strength of this photograph, I got a whole extra wedding!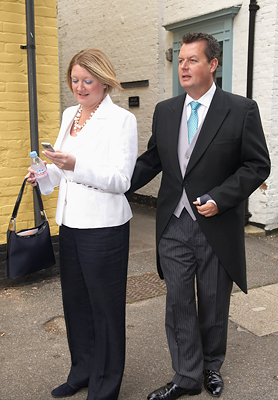 24 June
Harpists are a nice touch at weddings and I chanced across Fiona Hosford at Leez Priory recently. This photo was taken while the couple were signing the register (part of the ceremony I'm not allowed to photograph). By using an ultra-wideangle lens I managed to get the whole instrument in from very close quarters...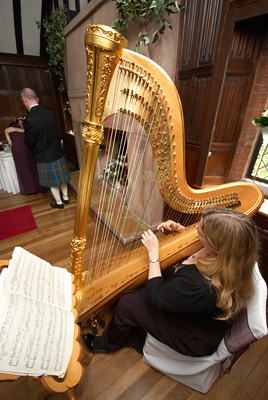 Do any musicians out there recognise the music?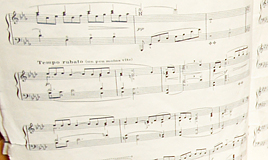 7 June
Bloke Studios welcomed its smallest visitor this week; a tiny bear called Mrs Ted. In her small but furry life Mrs Ted has accumulated 387,738 'bearmiles' as part of a campaign to see how far the little stuffed traveller can go. Here she is basking in front of a honeycomb lighting attachment in a photo called 'IrradiaTed':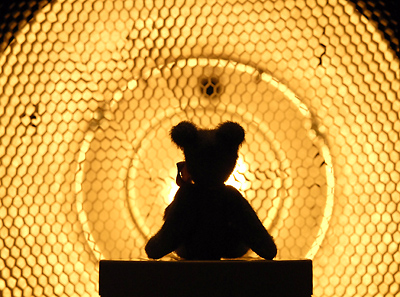 See more of Mrs Ted's globetrotting adventures at her very own TransporTed website!
14 May
Disposable cameras
are good fun at weddings, allowing guests to entertain themselves while waiting for the dessert to arrive. Up to now they've always used film, but here's a digital version made from cardboard which might be on sale soon in IKEA. It uses two AA batteries and stores up to 40 photographs. Images can be downloaded to a computer using the USB connection that swings out from the corner. (From
www.gizmodo.it
)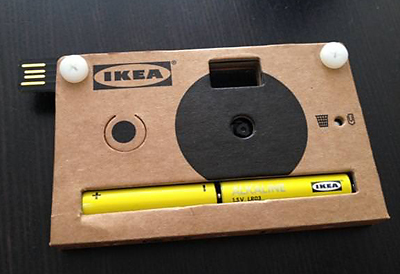 28 April
'Rain plays key role in wedding planning boom...'
Well that's how it seems suddenly at Bloke Hall - it's been raining every day for two weeks and there's been a most unseasonal rush of enquiries. I guess people are staying in and doing more surfing instead!
19 April
It's funny how things change. Two years ago it seemed all my weddings were in Hertfordshire, but this year they seem London-weighted. In fact I have two rather splendid weddings coming up in two days, first at the prestigious RAC Club in Pall Mall and then at Lincoln's Inn Chapel. Classical architecture makes a great background!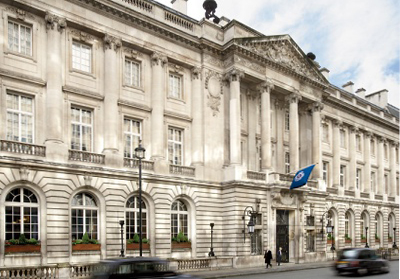 RAC Club, Pall Mall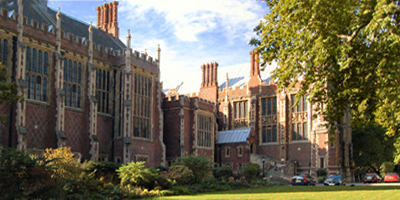 Lincoln's Inn Chapel
6 April
When Blogs collide... I was approached by a professional blogger looking for photos of a wedding at top venue Braxted Park. By good fortune I'd just covered an excellent wedding there (Laura and Jae), and my photos were accepted... click the photo to jump.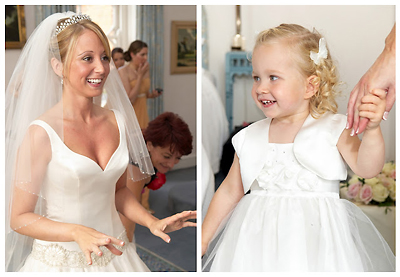 17 March
Bloke is pleased to add Dan and Susie's wedding in Orford to the year's schedule. It was particularly nice to get this job because I was suggested by someone who did the lighting for some geezer called David Bailey. And if he rates my work, then I'm pretty happy!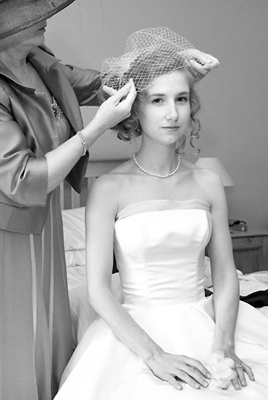 29 February
Leap year! The tradition of leap years (other than helping the Earth catch up with the Sun) is that the girls are allowed to propose to the boys...

Since the average leadtime from enquiry to wedding is about 8 months, does this mean a glut of bookings for October? We shall see!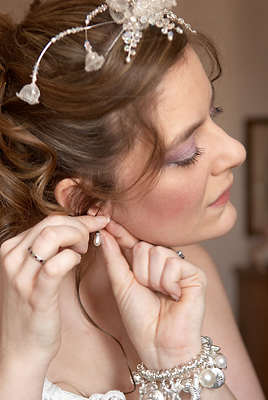 10 February
Minor interruption for the 'Bloke Everest Challenge'...
Bloke is pleased to be sponsoring Ian Spalding on his forthcoming expedition to conquer Everest. After years spent tackling progressively tougher mountains, Ian's lifetime ambition is now within reach.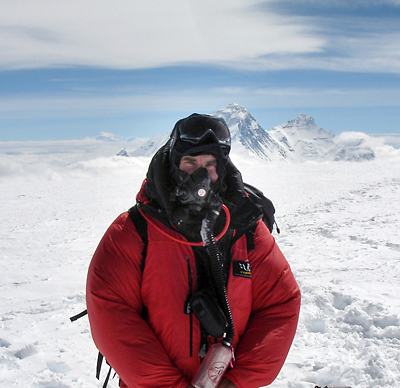 Ian on the summit of Cho Oyu, 26.906 feet
After a warm-up on Kilimanjaro, the expedition will set off for Everest on 1 April. They'll travel via the north-east ridge and aim to summit in mid-May. You can follow progress at www.adventurepeaks.com/news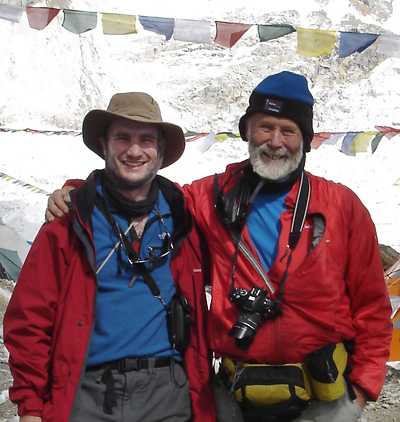 Ian with Chris Bonington
Brave Ian is raising money for Cancer Relief; if you'd like to support the charity please visit www.justgiving.com/Ian-Spalding. Alternatively, due to the fantastic cost of the expedition (about £1 per foot!), if you'd rather help directly let me know and I'll pass it on.

Looks like there is something tougher than wedding photography after all. Godspeed Ian, we're all rooting for you.
3 February
'Uncle Phil'. I don't know where the phrase came from, but it's an affectionate term for the guests who love photography as much as me. I think they're great, and we often have nerdy discussions about lenses and f-stops! With the 'official' photos in the bag, I stand aside and let them have a go too.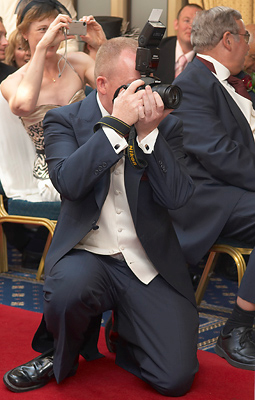 16 January
I was right! Since my last entry, four new couples have climbed aboard HMS Bloke for their wedding photography. Sara & Mark, Sara & Barry, Clare & Alan and Anne & Andrew have all signed up for 2012. Andrew is a member of the Magic Circle, and particularly liked this 'card spring' shot snapped at a wedding last year: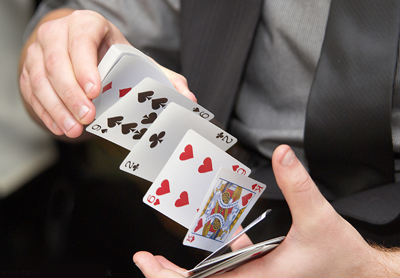 1 January
With Christmas and the New Year over, January is the time when many brides-to-be start organising their wedding seriously. The venue is probably booked, and the next thing to arrange is usually the photographer...

So I'd like to wish a 'Happy New Year' to all couples reading my Blog, and hope to hear from you and see if I can complete the next stage of your 'things to do' list!