The Bloke Blog contd...
A little bit of story behind the photographs...
28 December
'The smiling dog'. The last blog entry of the year concerns a curious dog called a cockerpoo. Half spaniel and half poodle, this 9-week old puppy was boisterous, but did make for some outrageously cute photos... and that smile is NOT Photoshopped! Click below to see more.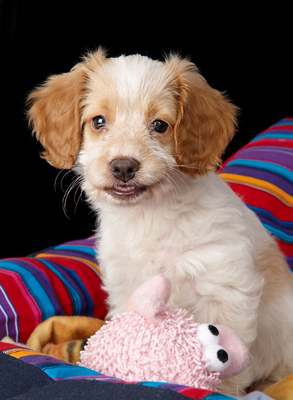 10 December
'We've lost the photos!' The worried e-mail came through from Canada. They'd lent the disk to a friend who had managed to lose it, and hadn't made a back-up. Most wedding photographers would look forward to a big haul of cash from the unfortunate family in the shape of reprints and new albums. But because all my photos are supplied on disk, it was a simple matter to make an identical copy of the original and ship it to Canada next day for just £20...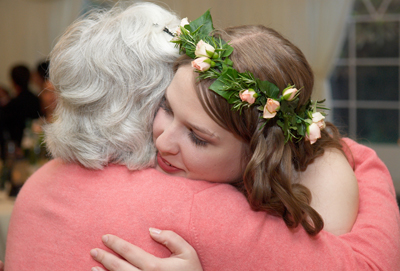 28 November
November in Richmond Park. The onset of autumn provides some attractive colours as we take a photographic stroll through Richmond Park to capture what I call the 'couple photos'. We were fortunate that day - the weather was mild, the rain held off and Benton the Labrador was nowhere near!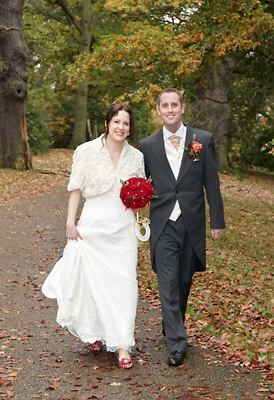 8 November
News from Africa! One of the great things about the 'Bloke concept' is that you can send your wedding photos round the world for free. But even I was surprised when September bride and teacher Sarah contacted me out of the blue and said 'Your photos are currently being shared with my school's partner school in Buhumba, Uganda! We have a joint shared theme of celebration and they were desperate to see my wedding photos. I sent 20 laminated A4 photos off on Friday with our deputy head'.

And here they are in Africa, making someone very happy!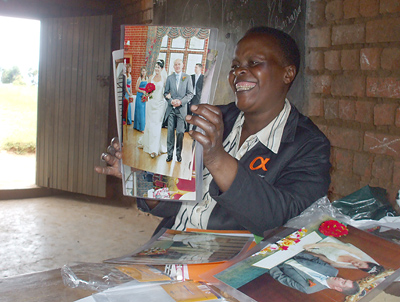 24 October
'Of all the wedding cars in all the world...' When the bride mentioned a blue hotrod it sounded familiar, and on the day I suddenly realised why - I'd photographed the same car and same driver only a few weeks earlier! Dipsie Doodle is one of several period cars from Cool Classic Cars.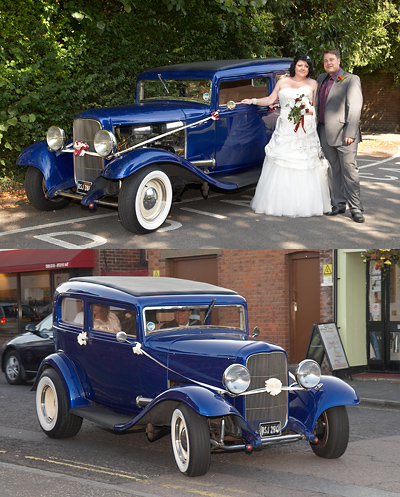 23 September
It has just dawned on me, whilst updating the venues page, that Bloke added another county to his list during the recent wedding rush! The Mercure Parkside

is in Milton Keynes

which means Buckinghamshire has now joined the list. Unusually this hotel has a grey reception area, but it provides an interestingly neutral background - this is straight from the camera...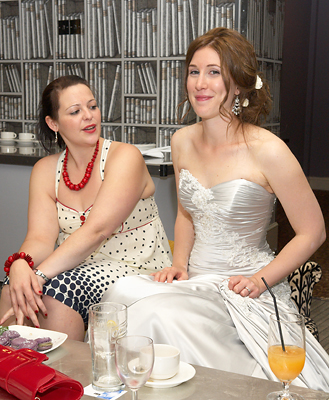 25 August
It is of course one of the functions of the Best Man to embarass the groom as much as possible. Darren succeeds admirably at Marygreen Manor when he produces the groom's favourite soft toy, a certain Mr R. Rat. 'Gottle of geer' anyone?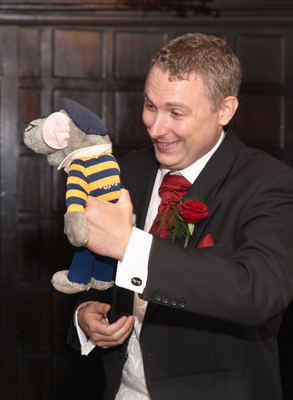 9 August
Bloke found himself in sunny Loseley Park near Guildford last week. It's not his usual area but he'd been recommended by the bride's sister - who'd been a bridesmaid at another Bloke wedding in 2008! Thanks Elizabeth :-)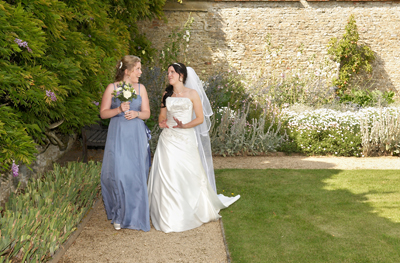 22 July
Two big international weddings are keeping me busy! Last Saturday Bloke was in Horndon for the wedding of Matt and Megan. Many of the 150 guests, including the bride's parents, had flown in from New Zealand. Tomorrow is mediaeval Hedingham Castle for the wedding of jet-setters Lauren and Kai - and 144 more guests! (Here's one from the ceremony):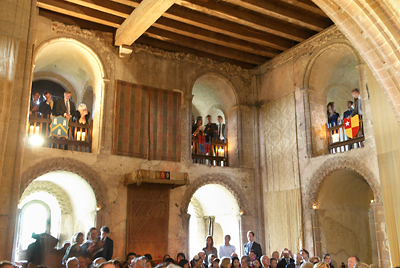 7 July
I don't normally photograph babies in the Bloke Studio, but when former wedding couple James & Susan rang me with their good news it seemed churlish to refuse... Here's Big Bird coming off worst!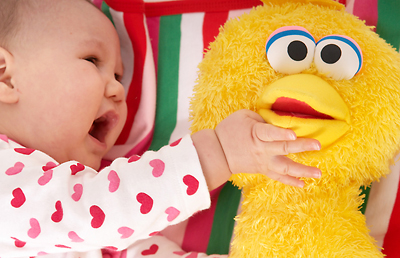 16 June
I hadn't seen a lawnmower converted into a train until last Saturday's wedding at lovely Woolverstone Hall. An enterprising local scout group designed and built this wonderful train, and it had a busy day ferrying guests between Hall and Church. With jets of 'snow' shooting from its chimney it also provided great entertainment for the children!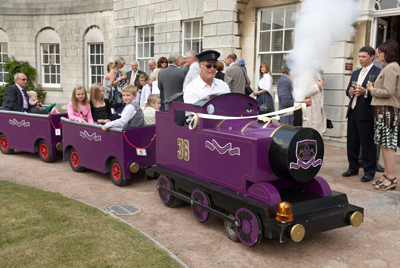 6 June
Attention to detail is one of my strengths - it's amazing how many rivals don't bother to get the horizontals horizontal or the verticals vertical. However I was stumped last Saturday at Alpheton Hall Barns - this barn is large and bright but doesn't have a level surface or vertical beam anywhere and yes, the floor really does slope like that!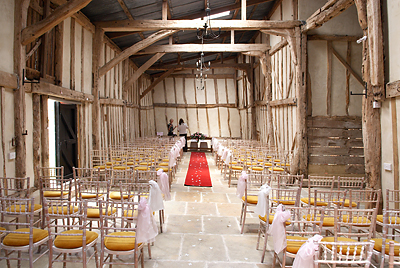 10 May
Canvas prints can be expensive, especially if you buy them from a traditional (non-Bloke) wedding photographer. So here's a handy offer from Aldi: affordable canvas prints AND 100 free prints with your first order. Not to be sniffed at methinks.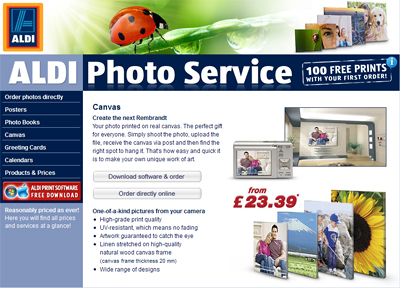 29 April
The Royal Wedding. Like most people, Bloke had the day off today and the official photographer was in fact Hugo Burnand. I might have got them onto the balcony more quickly but he has the better connections! The Duke and Duchess of Cambridge make a great couple and Bloke wishes them every success.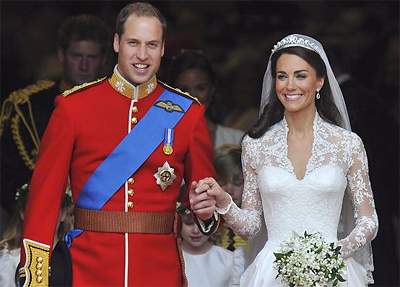 23 April
In the nick of time. The groom and best man had been working desperately to get this rare 1947 Lincoln Zephyr back on the road in time for last Saturday's wedding at Martlesham. It got its MOT the day before and although they had a 'spare' car just in case, the monster Lincoln performed perfectly!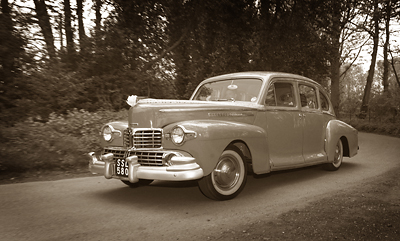 7 April
66% off canvas prints! I wouldn't normally do two blog entries in two days but this is too good not to pass on. Spies report that you can get 66% off canvas prints by clicking here. They're not paying me to write this, it's all part of the sharing policy here at Bloke Hall :-)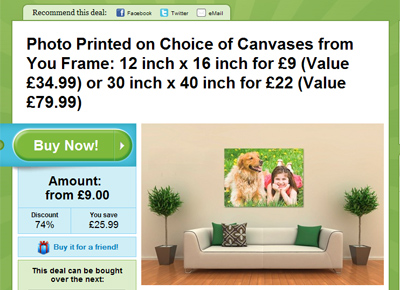 6 April
Like buses! Suddenly out of the blue two bookings arrive on the same day... Bloke is pleased to welcome to the fold Fiona & Trevor (The Bull at Long Melford) and Laura & James (Braxted Park). By coincidence Braxted Park hosted my first Asian wedding last year - a spectacular day!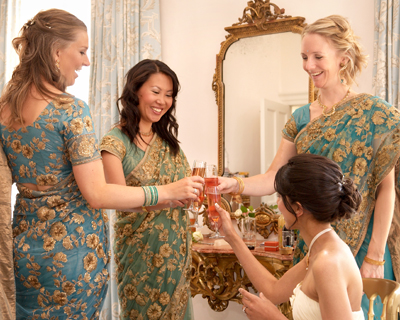 16 March
The 'Aston Martin' clock. This impressed me so much that when the chance came to photograph it for a charity auction I had to volunteer. Beautifully created from a mixture of Aston Martin parts, clock parts and a even few dress jewels, the result is hi-tech with a dash of steampunk. Click below to see more.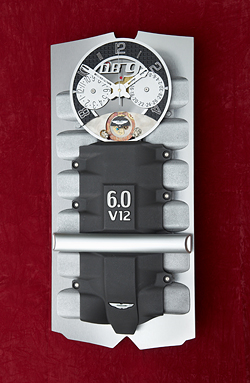 3 March
Bloke was greatly surprised today when one of his wedding couples from 2009 suddenly re-appeared in his Inbox! Neal and Jess spent some time perfecting their wedding album, but it was certainly worth it. It shows how flexible the 'Bloke concept' is: take the 'official' photos on disk, mix in guest's photos if you wish - and in this case the honeymoon as well! - all at direct prices with no extra bills from me. Click below to see it unfold...
17 February
The nice people at Otley Hall had a look at my work and liked it enough to add it to their 'Recommended' page - thanks folks :-) Here's one I took there which shows a wedding reception in the lovely garden setting. Equally importantly it reminds us what a nice warm summer is like so we can look forward to the forthcoming one!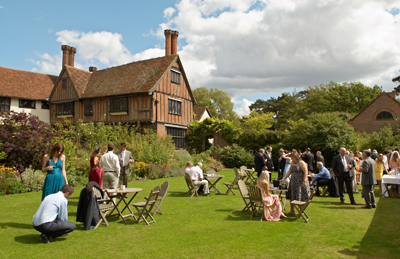 30 January
Gosfield Hall, last Saturday. One of 547 photographs the couple should receive tomorrow. Part of my 'blending in' style is to keep direction to the minimum, but sometimes calling the bride's name works wonders!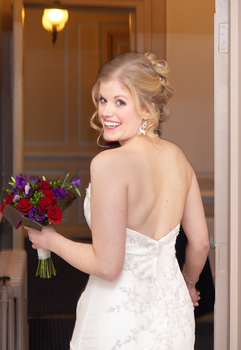 26 January
Stop Press! Last Saturday Bloke stumbled upon a National Award Winner while photographing a wedding at magnificent Gosfield Hall in Essex. They've just been voted 'Best Wedding Venue' in a competition held by Wedding Ideas magazine! He's still working on the photos but will post a nice one soon :-)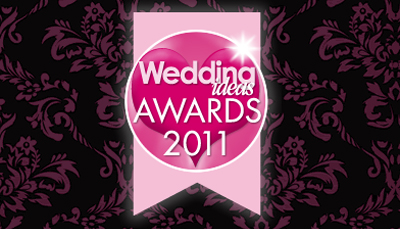 14 January
Bloke has been chosen to shoot another set of fashion photos for The Wedding Shop later this month. Here's one of my favourites from last year's session featuring model Abby - it was a long and busy day but we got great results, and that's what counts.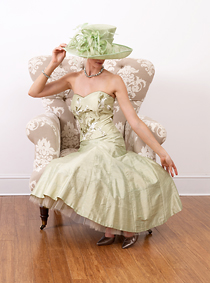 12 January
One of my photos came back! A card arrived out of the blue today with a familiar-looking couple on the front... Sam and Ollie got married at Haughley Park Barn last year and I was chosen as the lucky tog. Inside was a lovely thank-you message which means all the hard work was worth it. Thanks folks!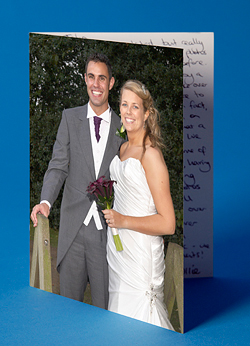 1 January
Bloke wishes a very Happy New Year to everyone who's getting married in 2011. Already the first enquiry has come in so it looks like being a busy year!
(and since typing the above I've had another enquiry and a super review - and today is supposed to be a holiday!)